Amazing Holiday Red Cabbage with Mama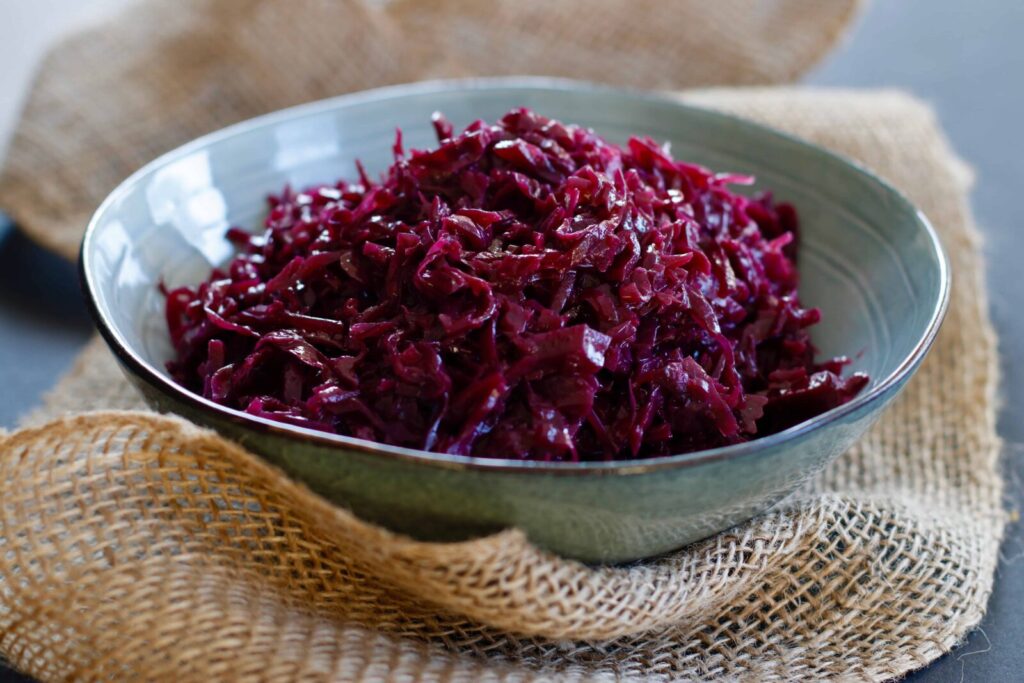 One of my favorite childhood memories is waking up to the smell of red cabbage slowly simmering on the stove. It's sweet aroma broadcasted the fact that the Holiday meal preparation was in full swing. It was so exciting. Today, my mom is showing us how to make this exclusive Holiday side dish.
Ingredients:
1 small red cabbage, finely shredded
2 tablespoons vegan margarine (Earth Balance)
1/3 cup fresh lemon juice
1 teaspoon salt
2 tablespoons natural cane sugar
3 tablespoons frozen grape juice concentrate (Welch's 100% Grape Juice)
2 teaspoons Better Than Bouillon or chicken style seasoning
Instructions:
Remove outer leaves and core from cabbage. Shred cabbage very fine.
Melt butter in a medium pot. Add all ingredients.
Cover and gently, GENTLY, on low heat, bring to a simmer. (This step is crucial to the flavor of the cabbage). Let slowly, SLOWLY, simmer for about 1 hour until the cabbage is tender and flavorful.