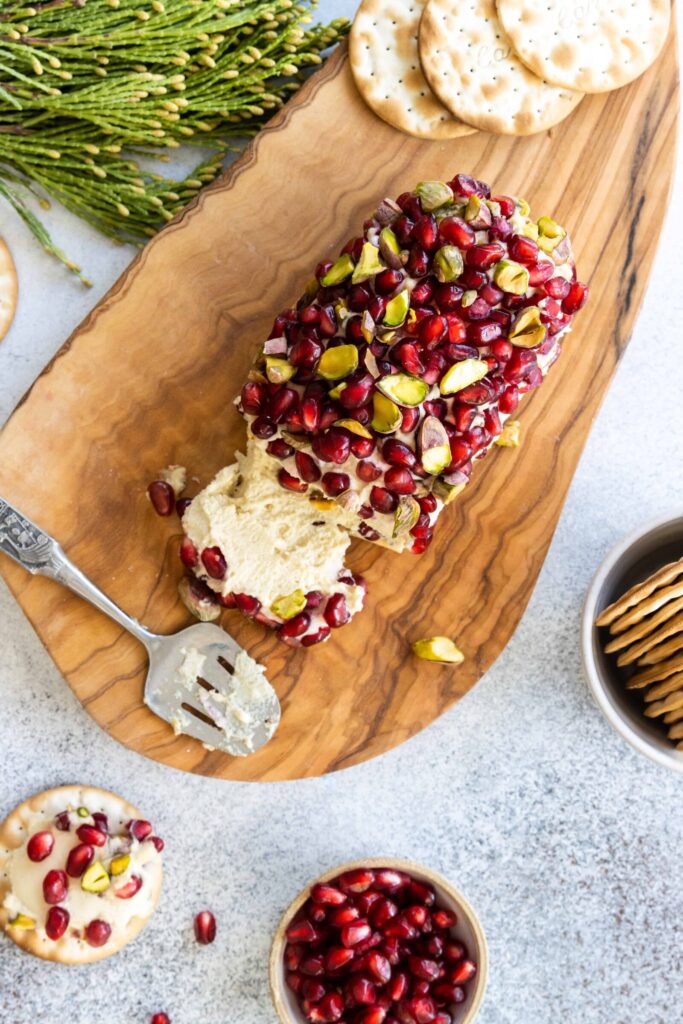 It seems this Holiday Season flew by, and here we are right before starting a brand New Year. I wish you all a Happy New Year and want to share this fantastic Plant-based Pomegranate Pistachio Cheese Log recipe with you. I am not kidding when I say I could eat this whole cheese log by myself; that's how much I love it, but it is so much more fun to share it with others, so I thought this might be a great addition to your New Year's meal.
Let's Talk Pomegranate Pistachio Cheese Log Ingredients:
Cashews:
The base of this Pomegranate Pistachio Cheese Log is cashews. Soaked and drained, cashews make a great base for plant-based cheeses. Soaking is necessary for two reasons. It helps the nuts blend better, giving them a creamier texture, but just as importantly, the soaking takes away the slight natural sweetness that cashews have, giving you more control over the flavor. You can use any raw cashew nuts, pieces are usually cheaper, but whole nuts will do too.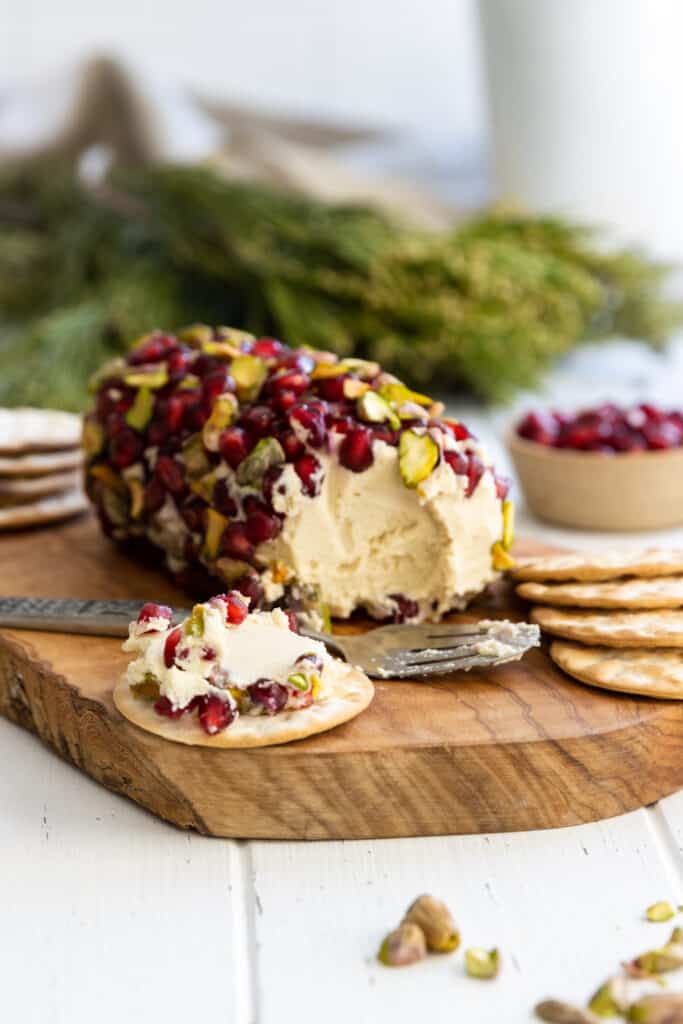 Roasted Garlic:
The roasted garlic is an important ingredient in this recipe. The roasting process creates a unique flavor. Garlic is so full of health benefits, it is a great addition for that reason, but roasted garlic is also less intense in flavor, making it a better choice in this cheese.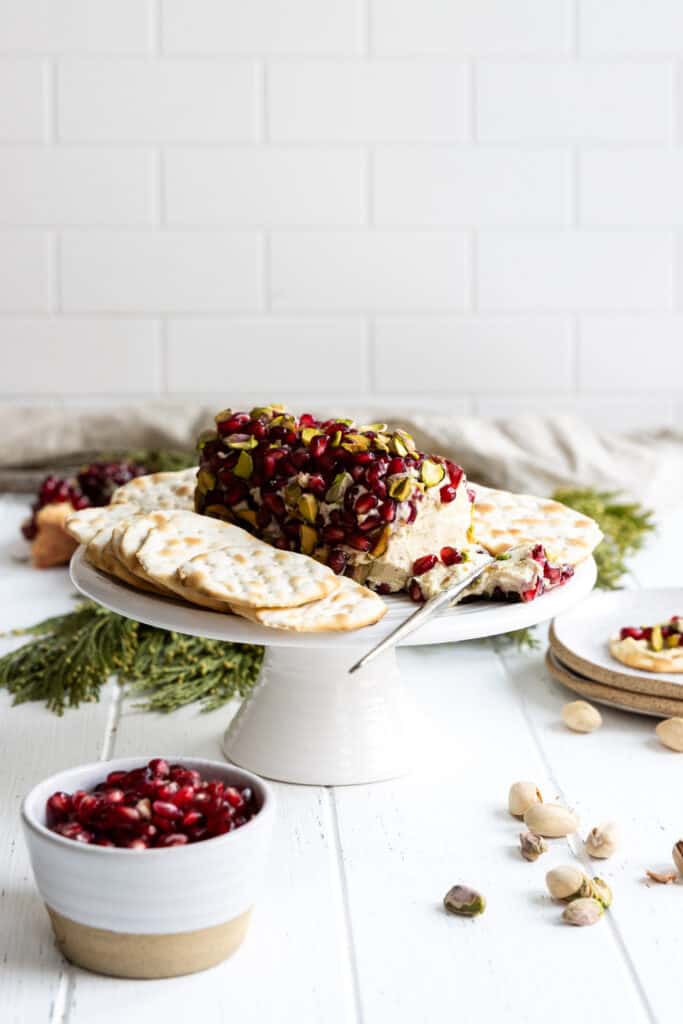 Helpful Kitchen Equipment:
A food processor is a useful piece of equipment when making plant-based cheeses. Start by pulsing the ingredients until you get the right consistency.
Important Step:
After the cheese is made, it needs to cool in the fridge for several hours before serving.
Click Here to Watch Me Make this Recipe on YouTube!
Print
Pomegranate Pistachio Cheese Log | Plant-based, Vegan
1 cup

cashews, soaked overnight

5

garlic cloves, peeled

3 tablespoons

fresh lemon juice

3 tablespoons

full fat coconut milk

1 tablespoon

nutritional yeast flakes

3/4 teaspoon

salt

1/2 cup

fresh pomegranate seeds

1/4 cup

pistachio nuts, chopped
Instructions
Preheat oven to 350 F
To roast the garlic, place the garlic cloves in foil, drizzle with a little olive oil, close the foil, and roast in the oven (on a tray) for 20-25 minutes.
Drain and rinse the soaked cashews and add them to a food processor. Pulse them into a chunky mixture, then add the lemon juice and coconut milk. Blend until a smooth consistency.
Add the yeast flakes, salt, and roasted garlic. Process until well combined.
Add the mixture to a piece of Cling Wrap, and shape it into a log. Tie the ends with string or ties. Chill in the fridge overnight.
Cover cheese with fresh pomegranate seeds and chopped pistachio nuts. Serve with crackers, toast, or rolls!