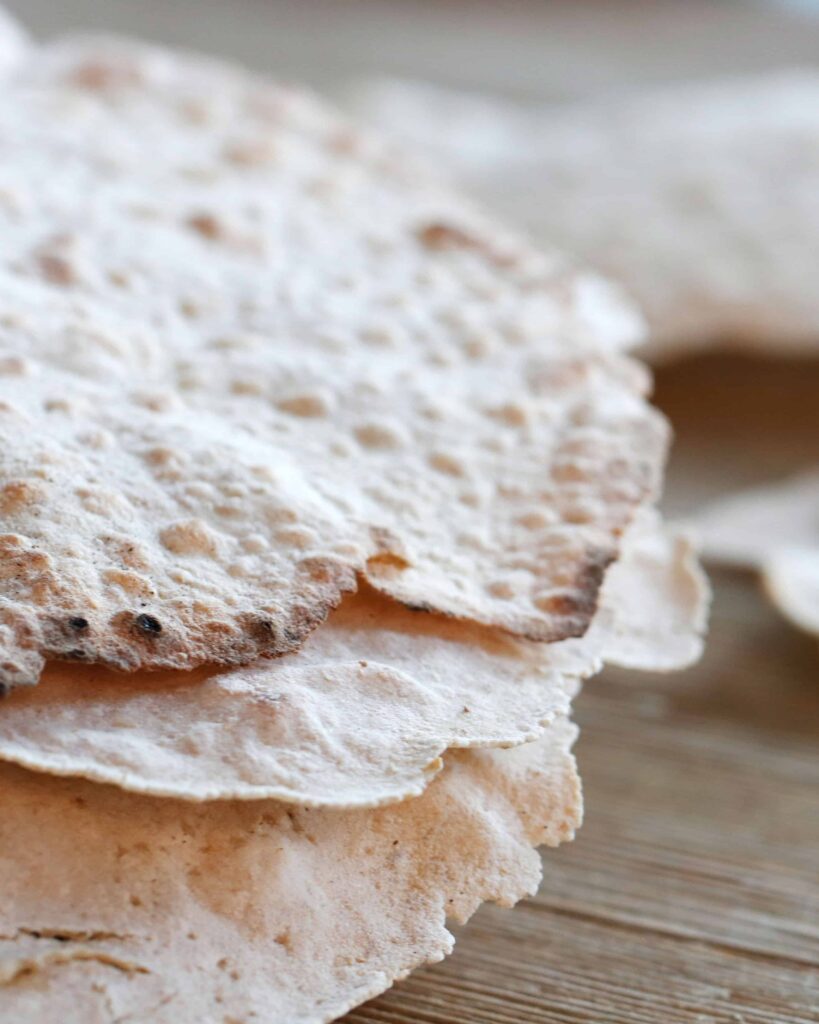 This week my aunt is visiting from Norway and we decided to make some traditional Norwegian recipes while she is here. We have had so much fun. In this video we are making a whole grain flatbread. The neat thing about this bread is that it is 100% whole grain, which makes it super healthy, and even better, it is really delicious. It is a bread that is still very much a part of the Norwegian culture. It is served with dinner menus like soups, stews, etc. Today it is usually commercially made. However, there is nothing like the homemade flatbread or flatbrød as they call it in Norway.
Print
Norwegian Flatbrød (Flatbread)
34 oz

warm water (

7

dl)

32 oz

organic sprouted whole wheat flour (900 g)

 

1 teaspoon

salt
Instructions
Place warm water in a mixer.
Add the salt.
Add the flour a little at a time until it forms a nice dough.
You should have approximately 1 cup of flour left to use as you roll out the dough.
Knead for about 5 min.
Remove from mixer and place on a rolling mat. It is helpful if the rolling mat has marked circles.
Divide the dough into 16 pieces.
Heat the griddle to 500F.
Make each dough piece into a round ball. Flatten.
Use the remaining flour to make sure the dough does not stick as you roll it out. Make sure to roll from the middle out, turn frequently and flip over several times during the process until the dough is about 14 in. in diameter. It will be very thin. This is crucial in order to get the crunch and flavor that you want.
Add to the griddle and bake until brown spots appear. Flip and do the same on the other side. We usually keep the oven at 200F during this time, and when we are done baking each piece, we store them in the warm oven until we are done. This will crisp them up nicely.
Store in a dry place. Can last a very long time if stored correctly. It does better in paper bags or foil than in plastic. In the old days they were stored in large wooden chests.
In our house they usually only last but a few days.
Notes
We like the organic sprouted flour by One Degree which can be found at Whole Foods.