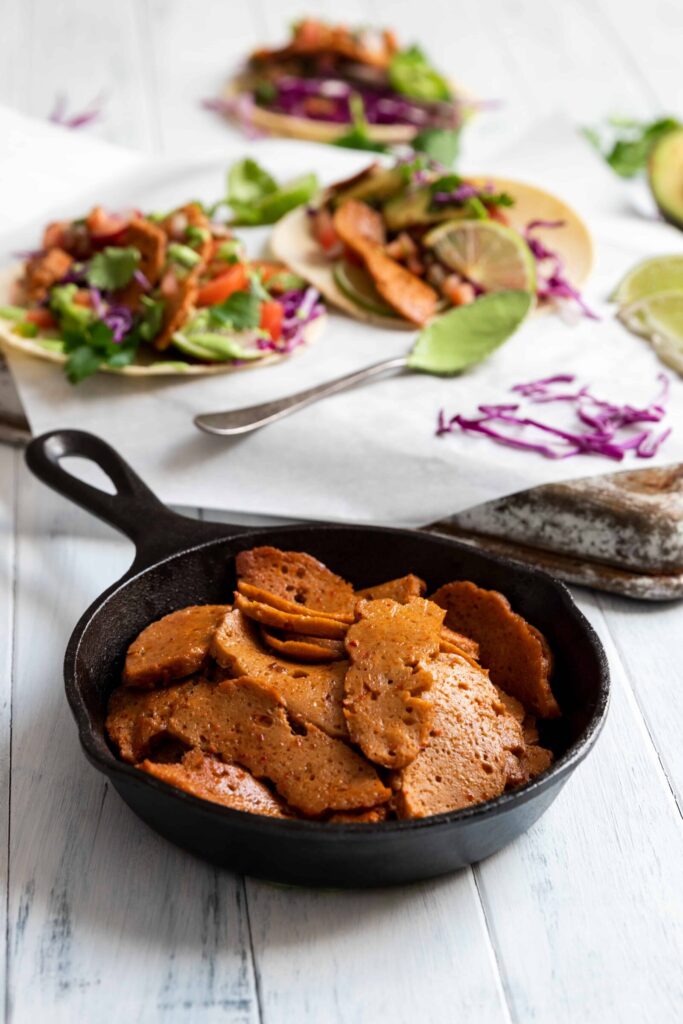 Every vegan chef has to have a basic vegan homemade seitan (meat substitute) recipe in their repertoire, and this is a wonderful, simple, but really flavorful and versatile recipe.  We will use this recipe to make several fantastic dishes over the next few months.  
As you may know, seitan is a simple meat substitute that can take on any flavor to fit the dish that you are making. It is, therefore, a very good option for so many different kinds of dishes.
When I was little, my mom and grandma would always go to great length to rinse the gluten from the flour to make a meat substitute, a process that is quite messy and time-consuming. Today we can do it so much easier with vital wheat gluten. I will admit that rinsing the flour may produce a slightly better product, but the difference is not substantial enough to warrant the amount of work.
Experiment with the flavor:
You can have fun and experiment with the flavor.  You can add Mexican flavors for fajita meat, Italian flavors for Italian dishes, rosemary and thyme for a hardier flavor, cayenne or crushed red pepper for a spicer option.  The list goes on and on.  In my basic seitan recipe, I use smoked paprika for a unique flavor, but you can have a lot of fun with this part of the cooking process.  
If you prefer a different texture, you can eliminate the oil for a chewier texture, or add walnuts for some extra crunch, or just simply make the basic recipe I have on my website.  
The possibilities are endless. We have many wonderful recipes planned for the future using this seitan recipe. You can freeze these seitan pieces, so when you need them, they are ready to go.
I hope you enjoy this Basic Vegan Homemade Seitan (Meat substitute) recipe!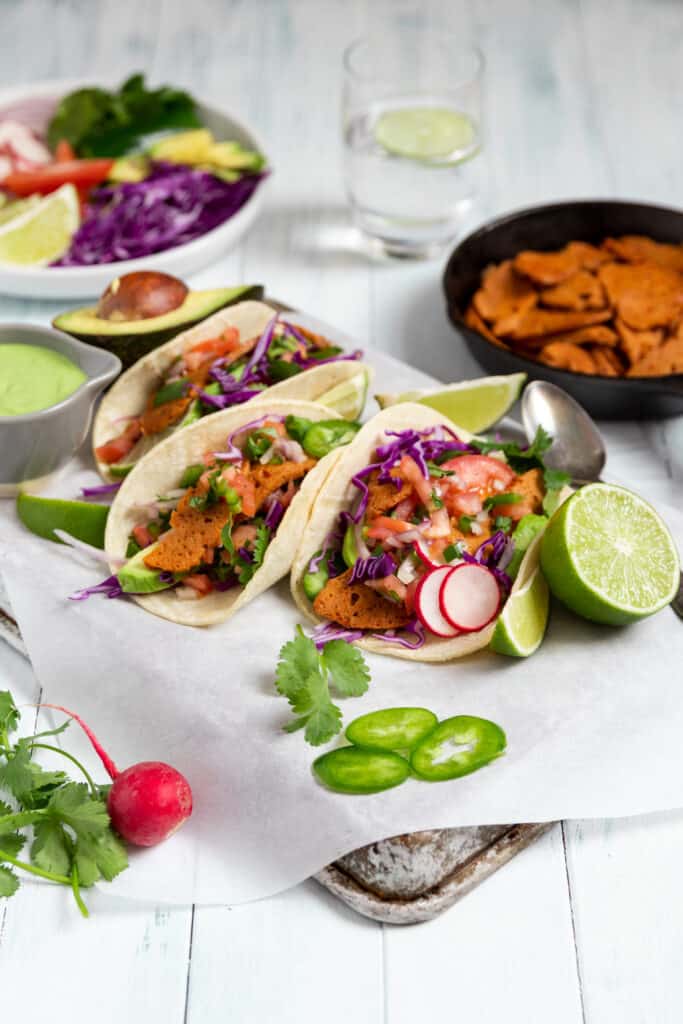 Print
Basic Vegan Homemade Seitan (Meat substitute)
3/4 cup

vital wheat gluten

1 1/2 tablespoons

nutritional yeast

1 tablespoon

flour

1 teaspoon

onion powder

1 teaspoon

garlic powder

1/2 teaspoon

smoked paprika

1/3 cup

+

2 tablespoons

vegetable broth

2 tablespoons

Braggs Liquid Aminos (soy sauce)

1 tablespoon

oil
Broth:

4 cups

water

1/4 cup

Braggs Liquid Aminos (soy sauce)

2 tablespoons

tomato paste

1/2

onion, sliced

1

small carrot, sliced

2

garlic cloves, sliced
Instructions
Combine the dry ingredients: vital wheat gluten, nutritional yeast, flour, onion powder, garlic powder and smoked paprika, in a bowl. Stir to combine.

Next, combine the wet ingredients: vegetable broth, Braggs Liquid Aminos, and oil in a jar.

Make a well in the middle of the dry ingredients and add the liquid. Knead to combine into one large dough.
Set aside.

Prepare the broth. Add water, Braggs Liquid Aminos, tomato paste, onion, carrot, and garlic to a medium size pot. Bring to a boil.

Cut the dough in 4 pieces. Add to the boiling liquid.
Reduce heat. Let simmer gently for 40-45 min.

Let cool before use.
Notes
The texture of the seitan will change as it cools, and a few hours in the fridge will give it a chewier, firmer texture.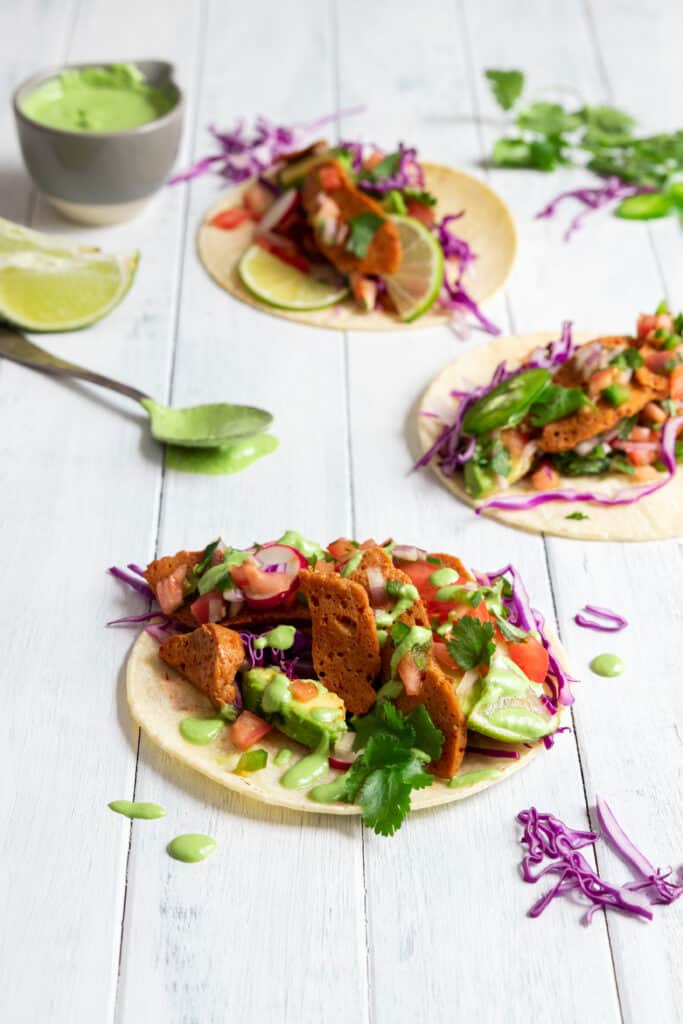 Click Here to watch me make this recipe on YouTube!
If you are looking for more recipes: